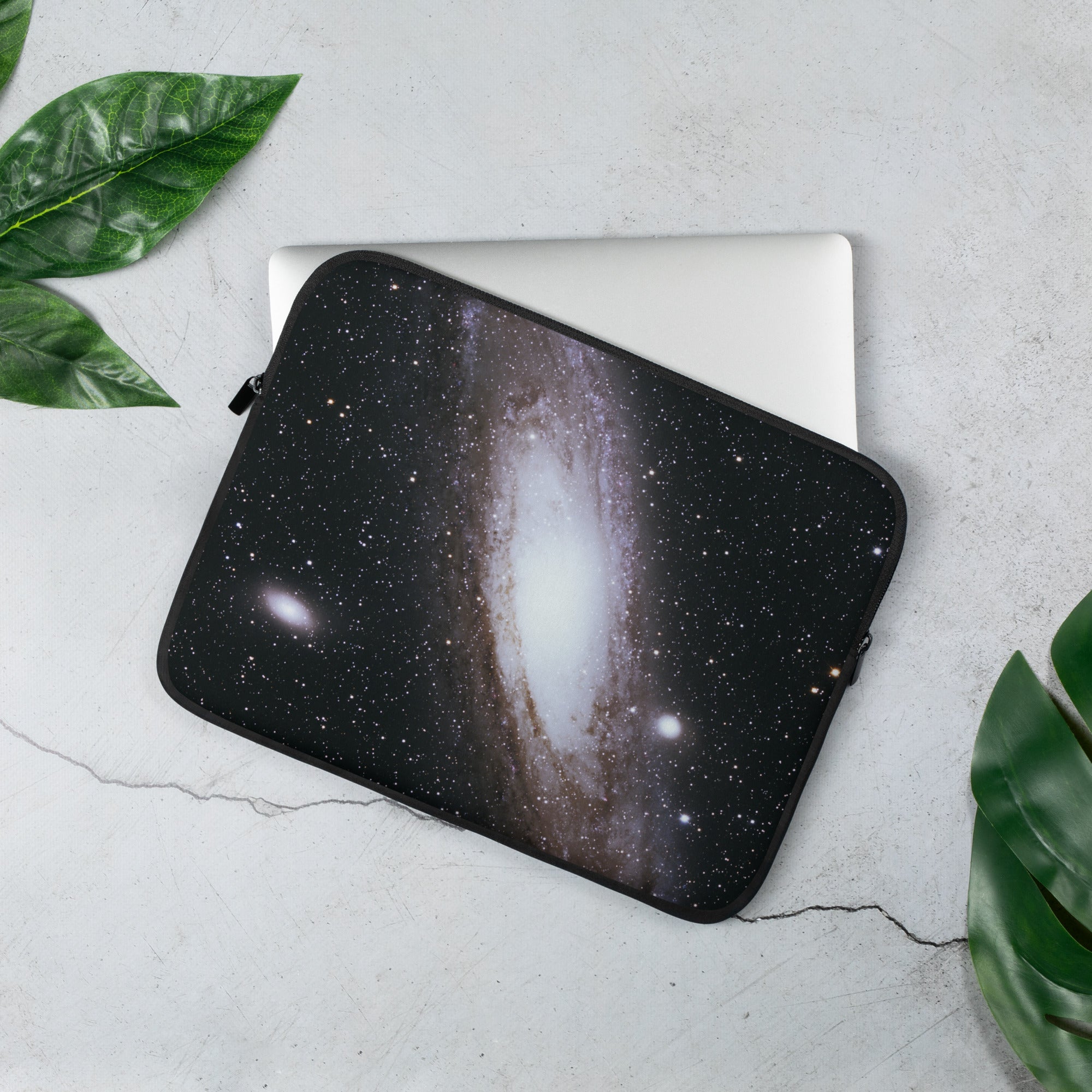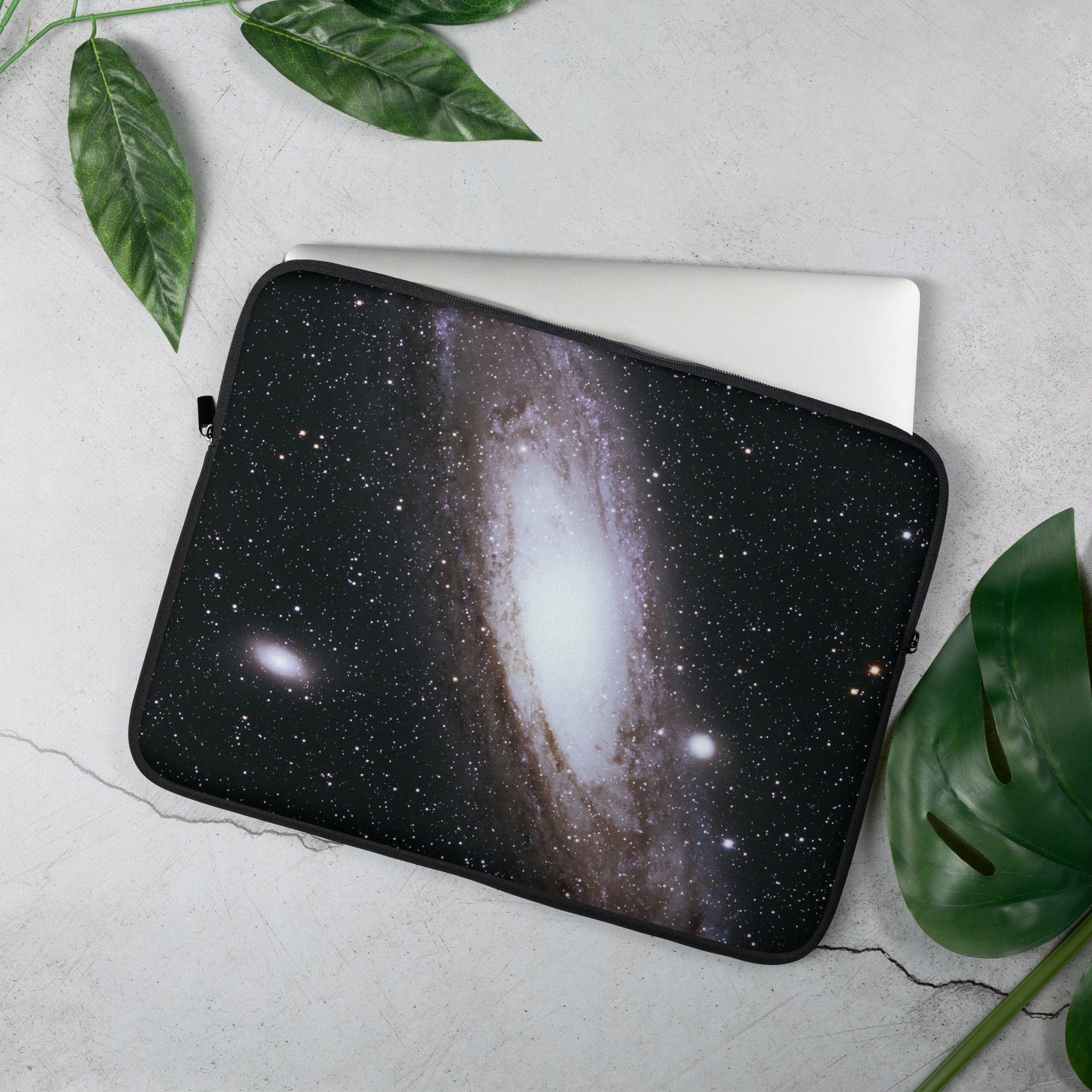 Laptop Sleeve: Andromeda Galaxy
---
The Andromeda Galaxy (IPA: /ænˈdrɒmɪdə/), also known as Messier 31, M31, or NGC 224 and originally the Andromeda Nebula, is a barred spiral galaxy with diameter of about 46.56 kiloparsecs (152,000 light-years)[8] approximately 2.5 million light-years (765 kiloparsecs) from Earth and the nearest large galaxy to the Milky Way. The galaxy's name stems from the area of Earth's sky in which it appears, the constellation of Andromeda, which itself is named after the princess who was the wife of Perseus in Greek mythology.
The virial mass of the Andromeda Galaxy is of the same order of magnitude as that of the Milky Way, at 1 trillion solar masses (2.0×1042 kilograms). The mass of either galaxy is difficult to estimate with any accuracy, but it was long thought that the Andromeda Galaxy is more massive than the Milky Way by a margin of some 25% to 50%. This has been called into question by a 2018 study that cited a lower estimate on the mass of the Andromeda Galaxy,[11] combined with preliminary reports on a 2019 study estimating a higher mass of the Milky Way.[12][13] The Andromeda Galaxy has a diameter of about 46.56 kpc (152,000 ly), making it the largest member of the Local Group in terms of extension.
The Milky Way and Andromeda galaxies are expected to collide in around 4–5 billion years,[14] merging to potentially form a giant elliptical galaxy[15] or a large lenticular galaxy.[16] With an apparent magnitude of 3.4, the Andromeda Galaxy is among the brightest of the Messier objects,[17] and is visible to the naked eye from Earth on moonless nights,[18] even when viewed from areas with moderate light pollution.
Protect your laptop in style—get this snug, lightweight laptop sleeve! To prevent any scratch marks, it contains an internal padded zipper and its interior is fully lined with faux fur. What's more, it's made from a material that's resistant to water, oil, and heat, making sure your laptop sleeve looks as sharp as you any day of the week!

• 100% neoprene
• 13″ sleeve weight: 6.49 oz (220 g)
• 15″ sleeve weight: 8.8 oz (250 g)
• Lightweight and resistant to water, oil, and heat
• Snug fit
• Faux fur interior lining
• Top-loading zippered enclosure with two sliders
• Padded zipper binding
• Blank product sourced from China

This product is made especially for you as soon as you place an order, which is why it takes us a bit longer to deliver it to you. Making products on demand instead of in bulk helps reduce overproduction, so thank you for making thoughtful purchasing decisions!
Size guide
| | | | |
| --- | --- | --- | --- |
|   | LENGTH (inches) | WIDTH (inches) | HEIGHT (inches) |
| 13″ | 13 ½ | 10 ½ | ⅝ |
| 15″ | 14 ¾ | 11 ¼ | ⅝ |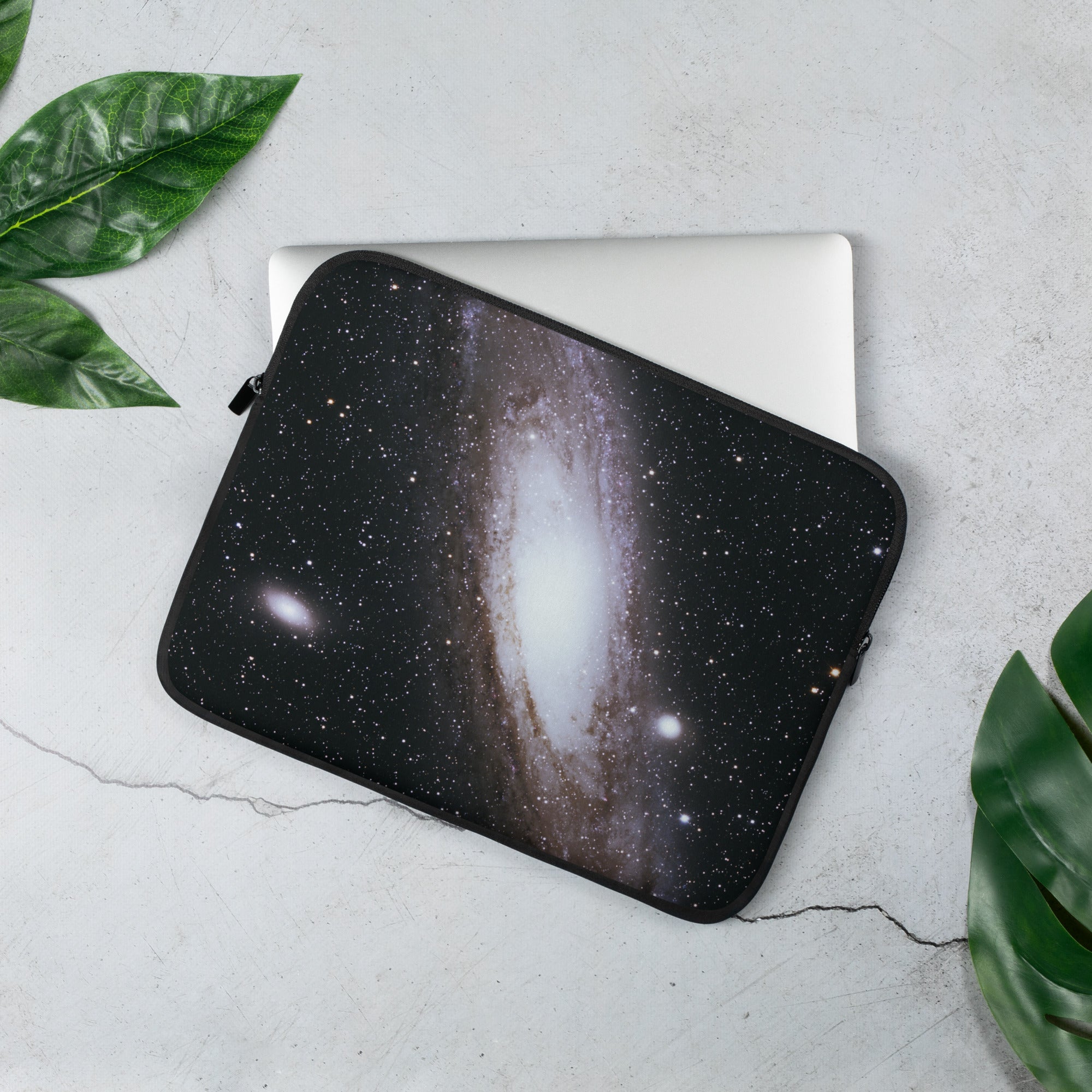 This product has no reviews yet.
This product has no reviews yet.