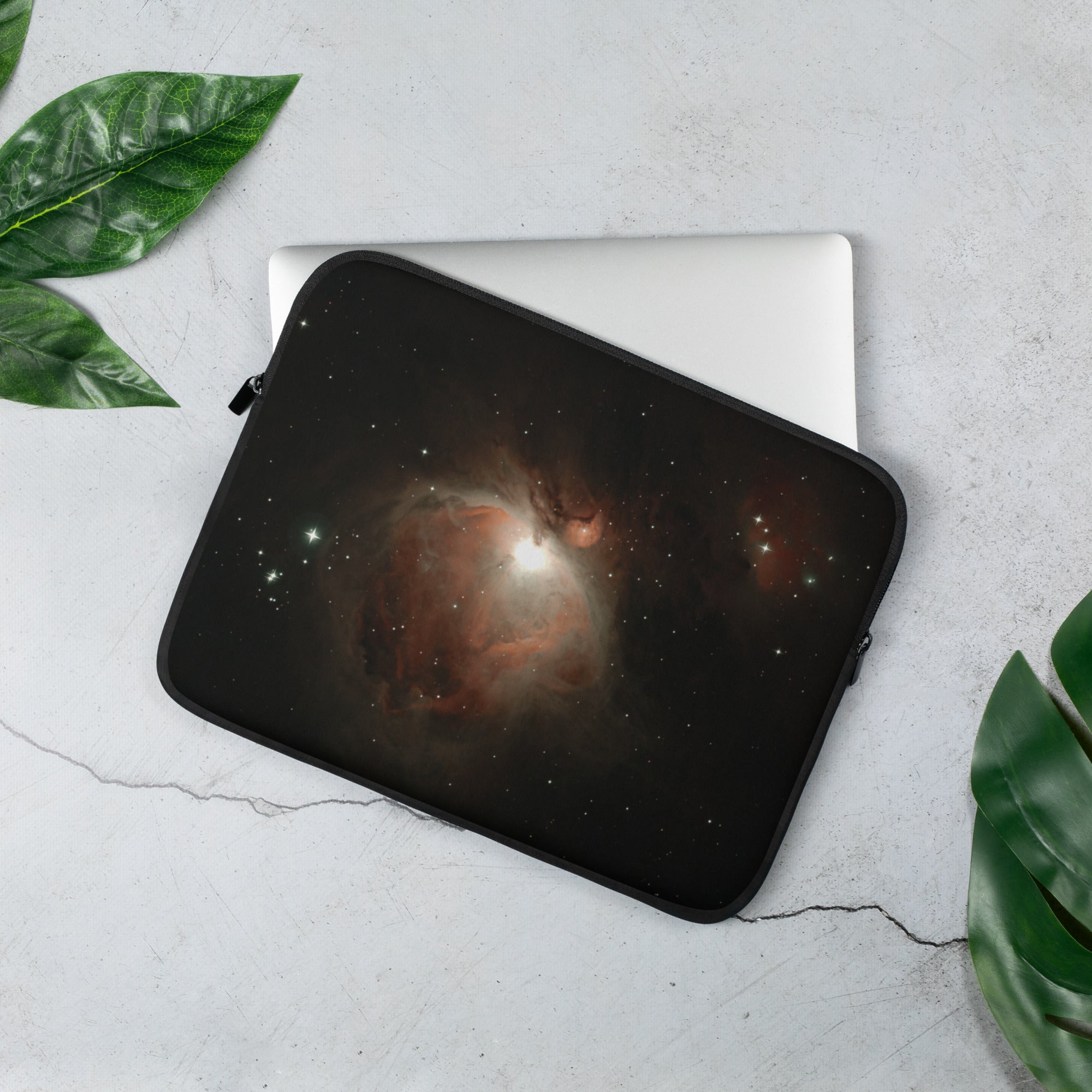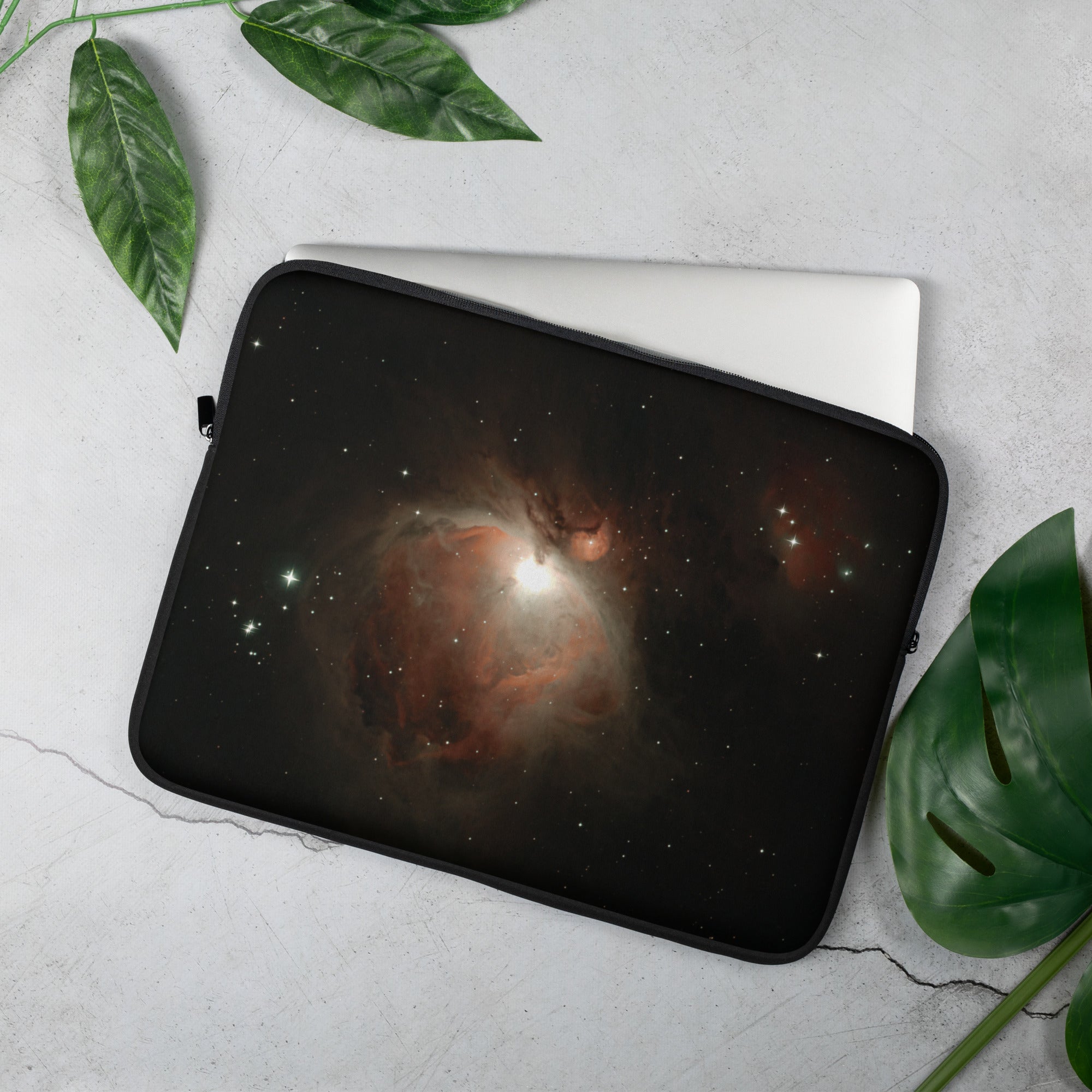 Laptop Sleeve: Great Orion Nebula
---
The Orion Nebula: A Must-Have for Your Home Décor
The Orion Nebula is a magnificent sight in the night sky and a true cosmic wonder. Located in the constellation Orion, approximately 1,344 light-years from Earth, it is one of the brightest and most recognizable nebulae. Not only is it a fascinating object for astronomers and astrophotographers, but it also makes a stunning piece of wall art that is sure to impress anyone who enters your home.
A Window into the Universe
The Orion Nebula is a region of active star formation, where clouds of gas and dust collapse under their own gravity to form new stars. This process releases vast amounts of energy, which ionizes the surrounding gas and creates the bright, glowing appearance of the nebula. By observing the Orion Nebula, we can gain insights into the early stages of star formation and learn more about the universe around us.
Enhance Your Home Décor
In addition to its scientific significance, the Orion Nebula also adds a touch of beauty and wonder to any room. Whether displayed as a framed print or a metal print, a picture of the Orion Nebula is sure to be a conversation starter and the centerpiece of any wall. With its vibrant colors and intricate details, it is a true work of art that is both aesthetically pleasing and educational.
A Unique Gift Idea
If you're looking for a unique and thoughtful gift for an astronomy lover or anyone with an appreciation for the beauty of the universe, consider a print of the Orion Nebula. It's a gift that will be treasured for years to come and will provide a daily reminder of the infinite possibilities of the universe.
Show Your Love for the Cosmos
By hanging a picture of the Orion Nebula in your home, you're not only showcasing your appreciation for the beauty of the universe, but also making a statement about your interests and values. It's a way of bringing the wonders of the cosmos into your daily life and creating a space that is truly your own.
So, why settle for bland and generic wall décor when you can have a stunning piece of cosmic art that sets your home apart? Get your own picture of the Orion Nebula today and add a touch of wonder to your home décor.
The Orion Nebula (also known as Messier 42, M42, or NGC 1976) is a diffuse nebula situated in the Milky Way, being south of Orion's Belt in the constellation of Orion.[b] It is one of the brightest nebulae and is visible to the naked eye in the night sky with apparent magnitude 4.0. It is 1,344 ± 20 light-years (412.1 ± 6.1 pc) away[3][6] and is the closest region of massive star formation to Earth. The M42 nebula is estimated to be 24 light-years across (so its apparent size from Earth is approximately 1 degree). It has a mass of about 2,000 times that of the Sun. Older texts frequently refer to the Orion Nebula as the Great Nebula in Orion or the Great Orion Nebula.[7]
The Orion Nebula is one of the most scrutinized and photographed objects in the night sky and is among the most intensely studied celestial features.[8] The nebula has revealed much about the process of how stars and planetary systems are formed from collapsing clouds of gas and dust. Astronomers have directly observed protoplanetary disks and brown dwarfs within the nebula, intense and turbulent motions of the gas, and the photo-ionizing effects of massive nearby stars in the nebula.
Protect your laptop in style—get this snug, lightweight laptop sleeve! To prevent any scratch marks, it contains an internal padded zipper and its interior is fully lined with faux fur. What's more, it's made from a material that's resistant to water, oil, and heat, making sure your laptop sleeve looks as sharp as you any day of the week!

• 100% neoprene
• 13″ sleeve weight: 6.49 oz (220 g)
• 15″ sleeve weight: 8.8 oz (250 g)
• Lightweight and resistant to water, oil, and heat
• Snug fit
• Faux fur interior lining
• Top-loading zippered enclosure with two sliders
• Padded zipper binding
• Blank product sourced from China
Size guide
| | | | |
| --- | --- | --- | --- |
|   | LENGTH (inches) | WIDTH (inches) | HEIGHT (inches) |
| 13″ | 13 ½ | 10 ½ | ⅝ |
| 15″ | 14 ¾ | 11 ¼ | ⅝ |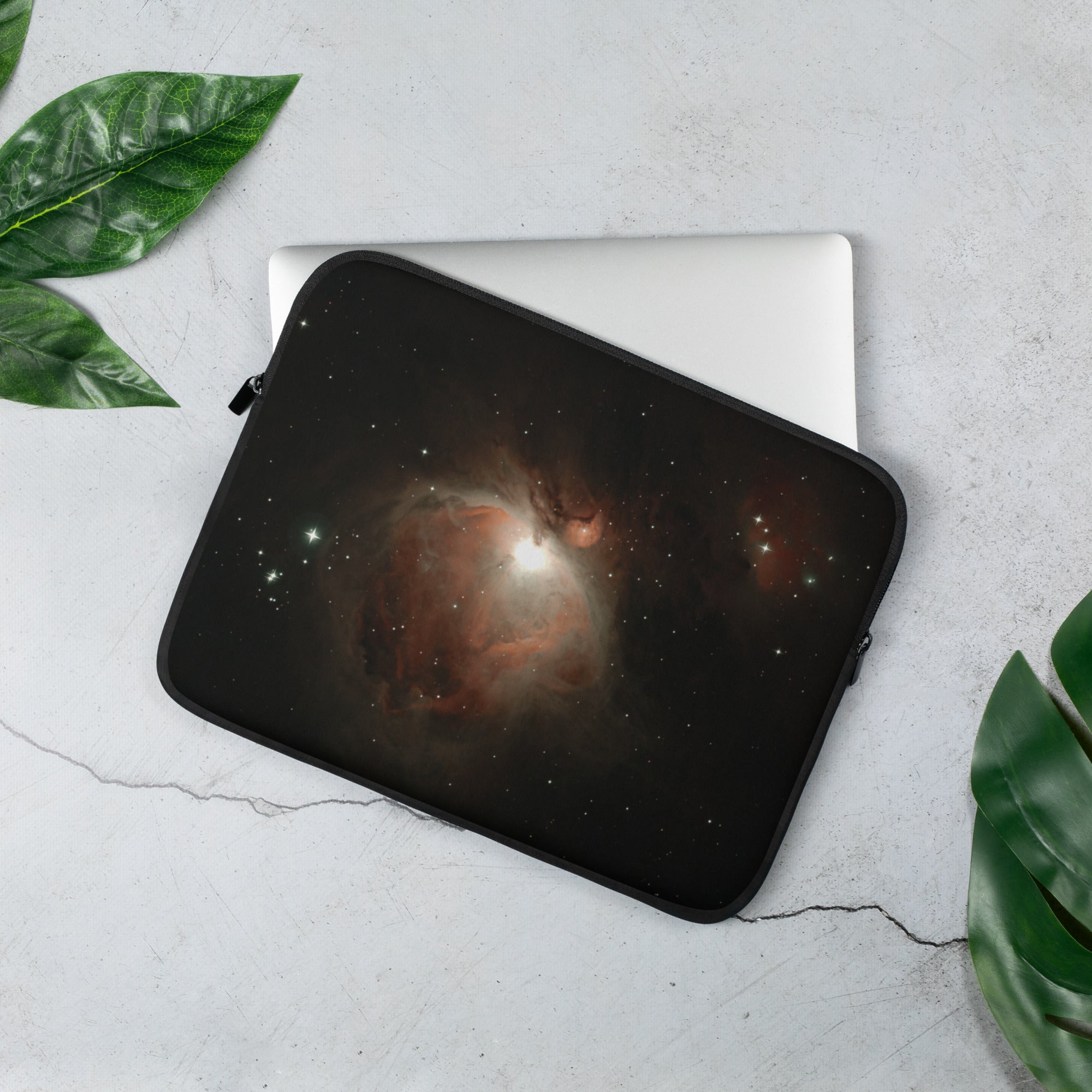 This product has no reviews yet.
This product has no reviews yet.