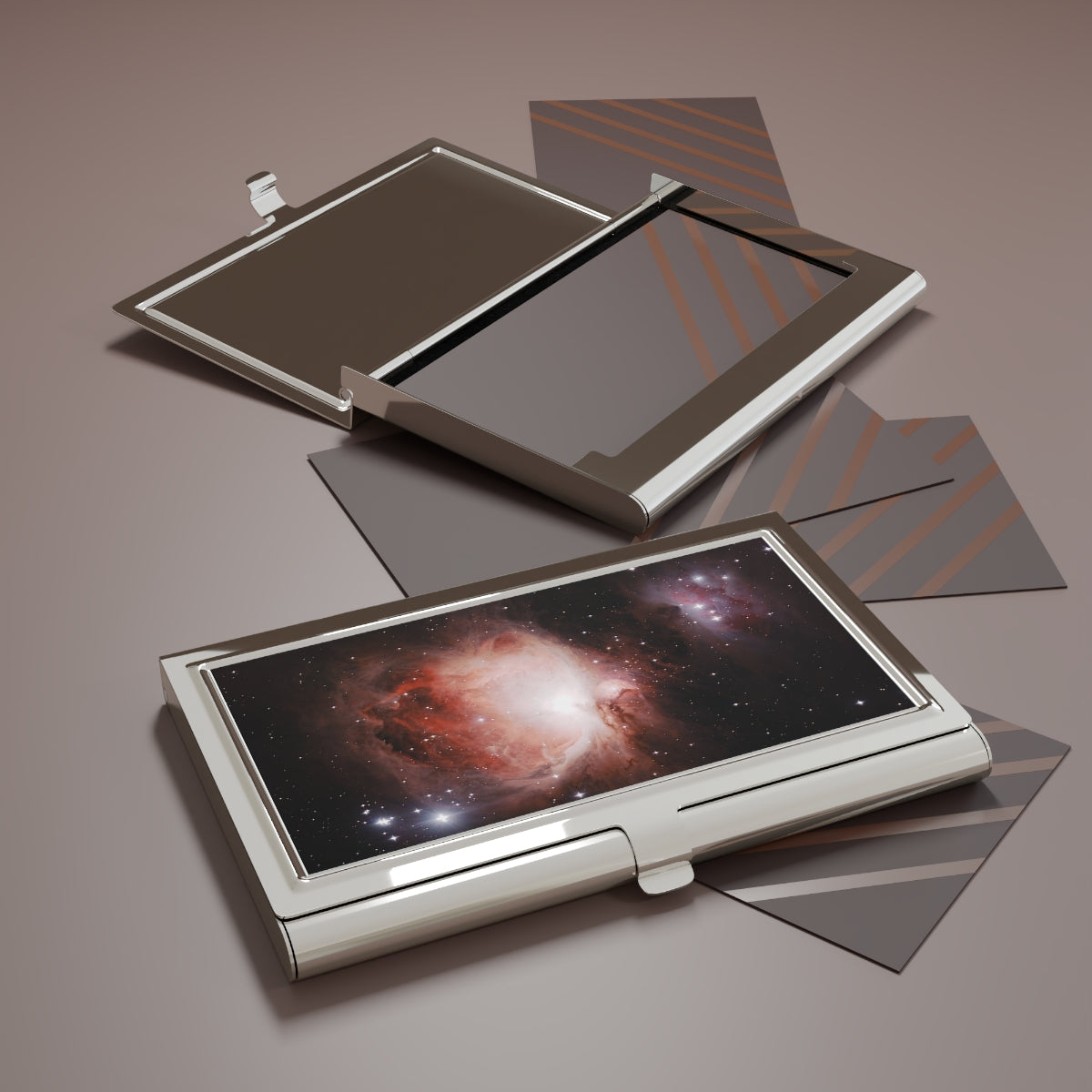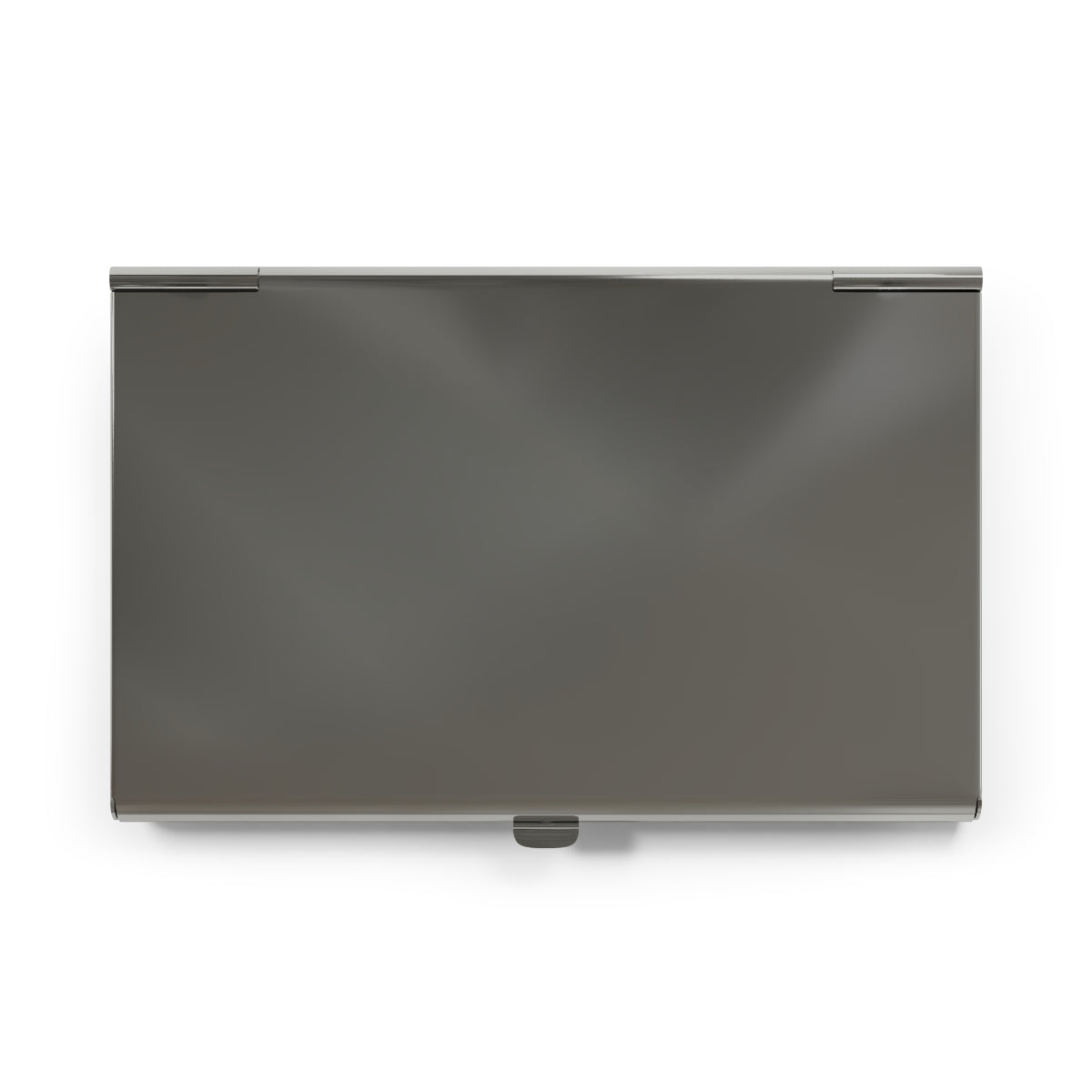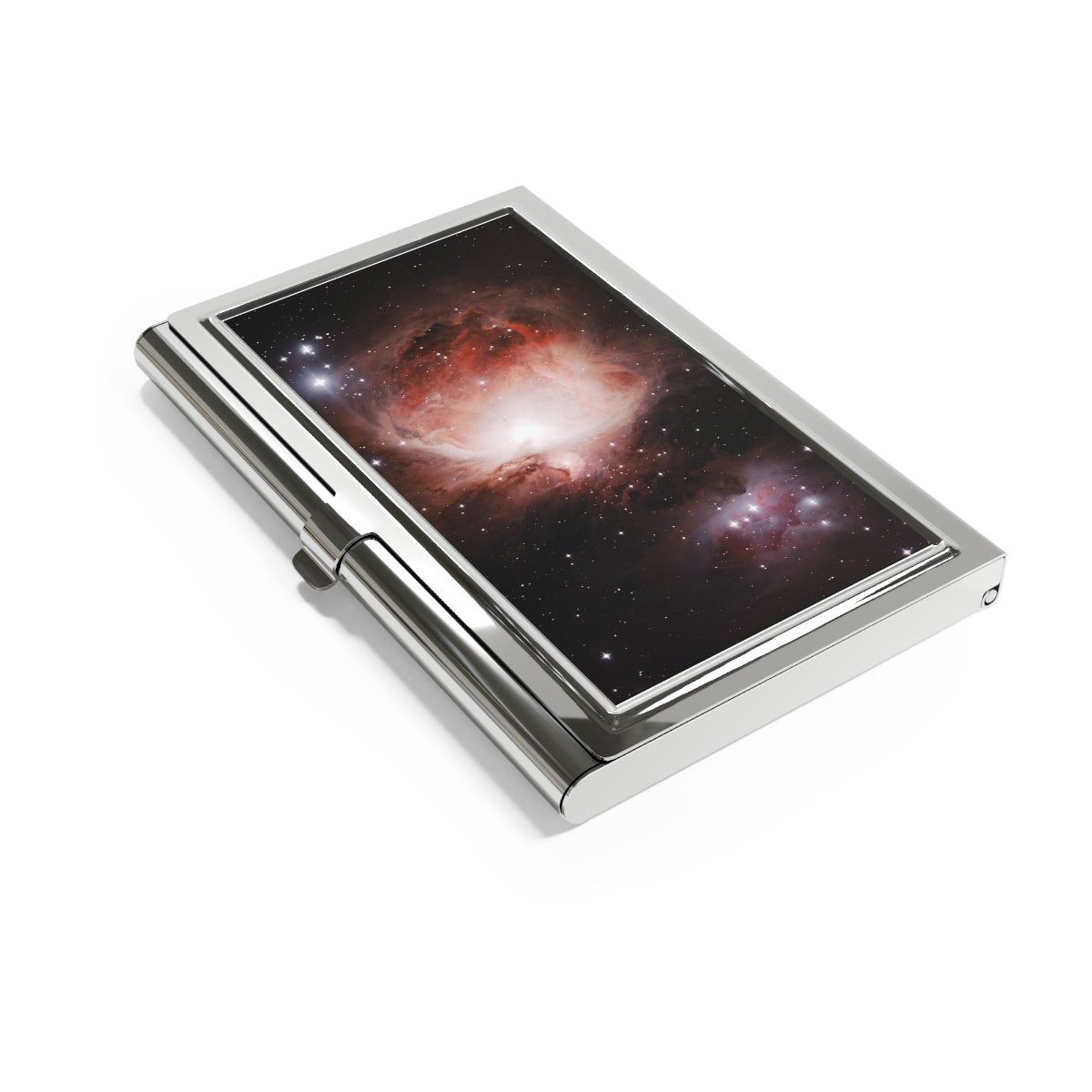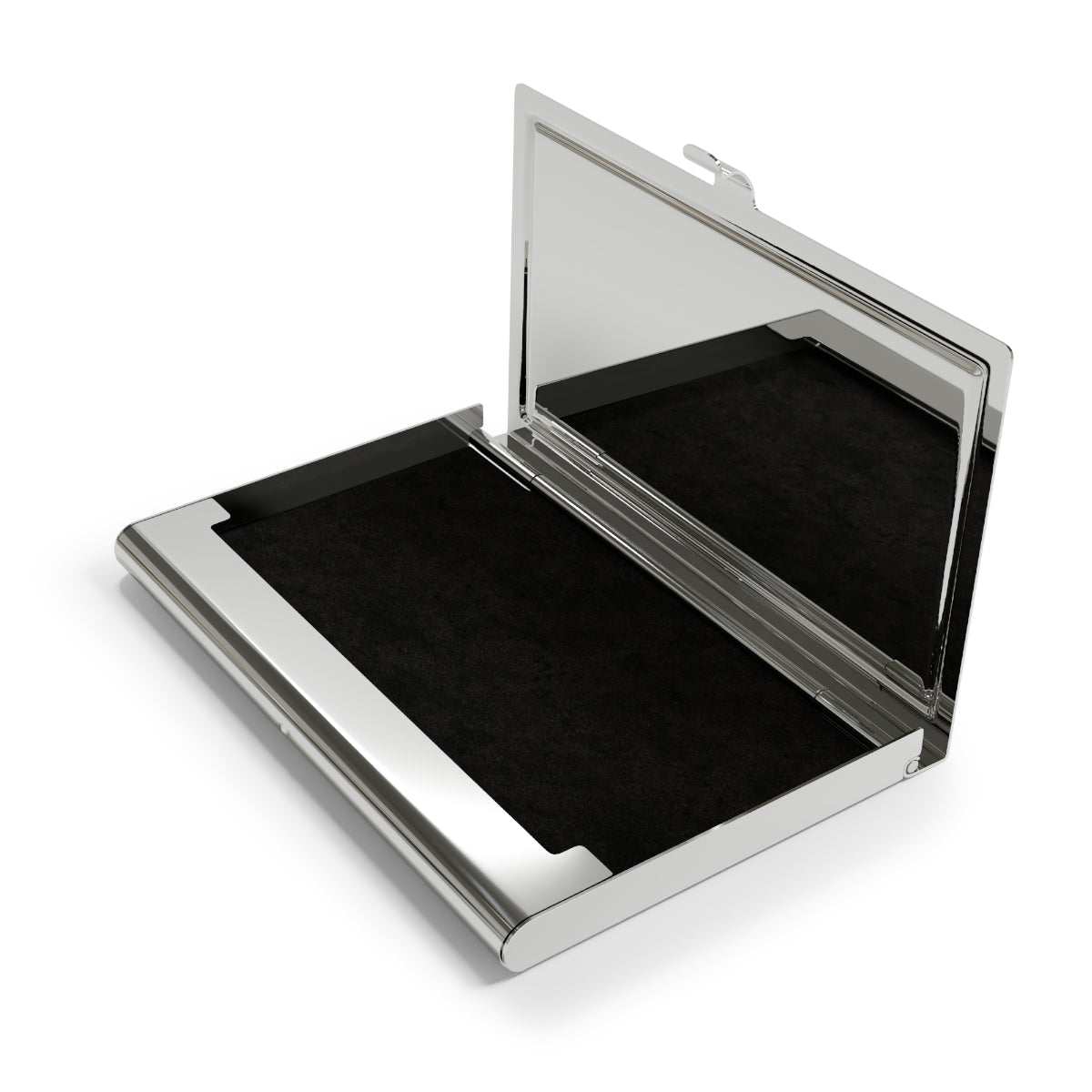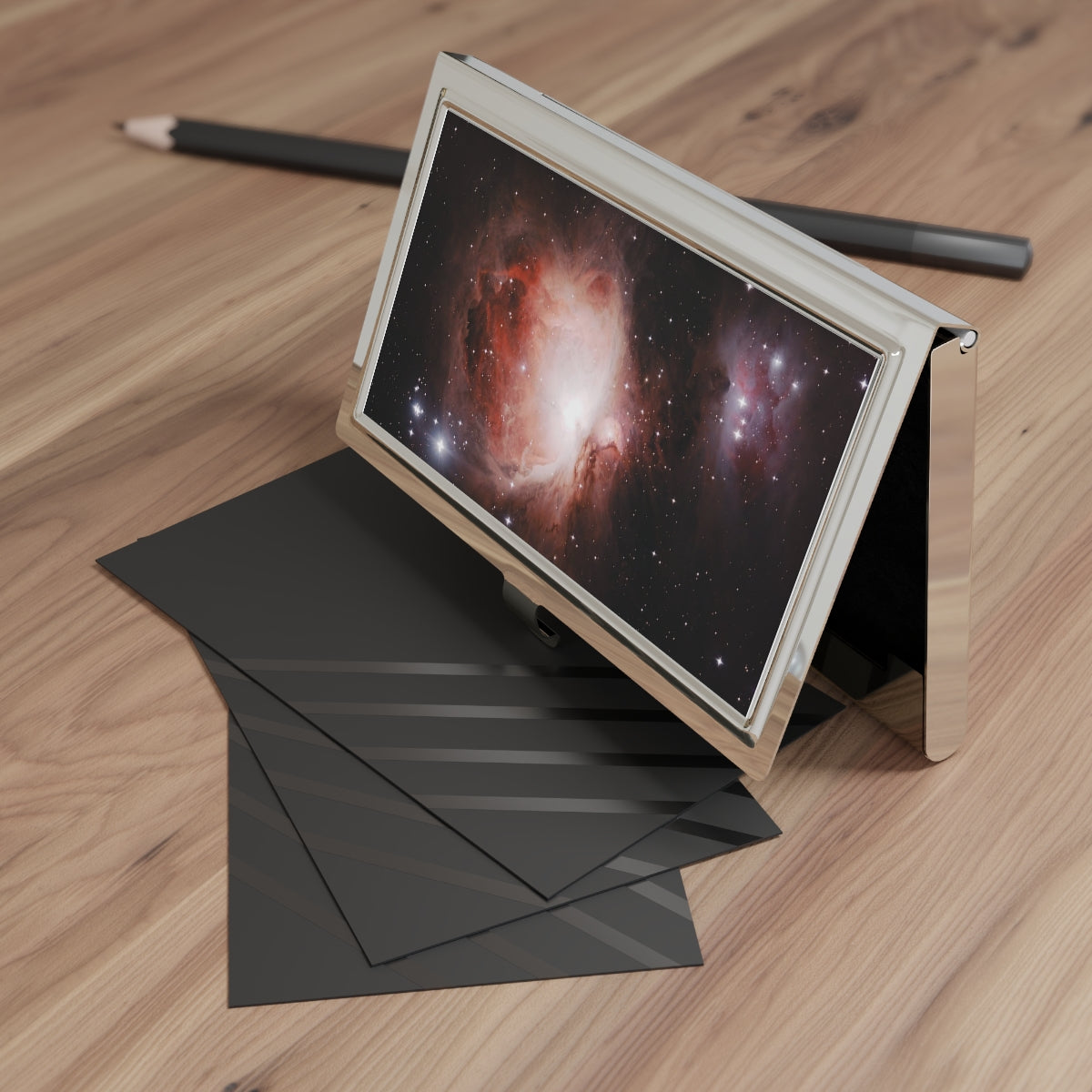 Business Card Holder: Orion & Running Man Nebula
---
The Orion Nebula: A Must-Have for Your Home Décor
The Orion Nebula, located in the constellation of Orion, is a breathtaking interstellar cloud approximately 1,350 light-years away. It is a cosmic nursery, giving birth to new stars within its vast expanse. With a span of 24 light-years, this nebula showcases vibrant colors, including pink, blue, and purple, created by the interactions of gas, dust, and stellar radiation. Visible to the naked eye as a faint fuzzy patch, the Orion Nebula unveils its true magnificence through telescopes and astrophotography, captivating observers with its intricate shapes and serving as a reminder of the ongoing cycle of stellar evolution and the vast wonders of the universe.
This custom business card holder is here to take on your personality and add character to your advertising. Comes complete with a sleek polished metal surface, a velvet-like interior storage base, and a capacity to store up to 20x 3.5" by 2.0"cards. .: Velvet-like interior storage base .: Stores up to 20 standard 3.5" x 2.0" (8.89cm x 5.08cm) business cards .: Glossy metallic finish .: Polished metal surface .: Friction snap closure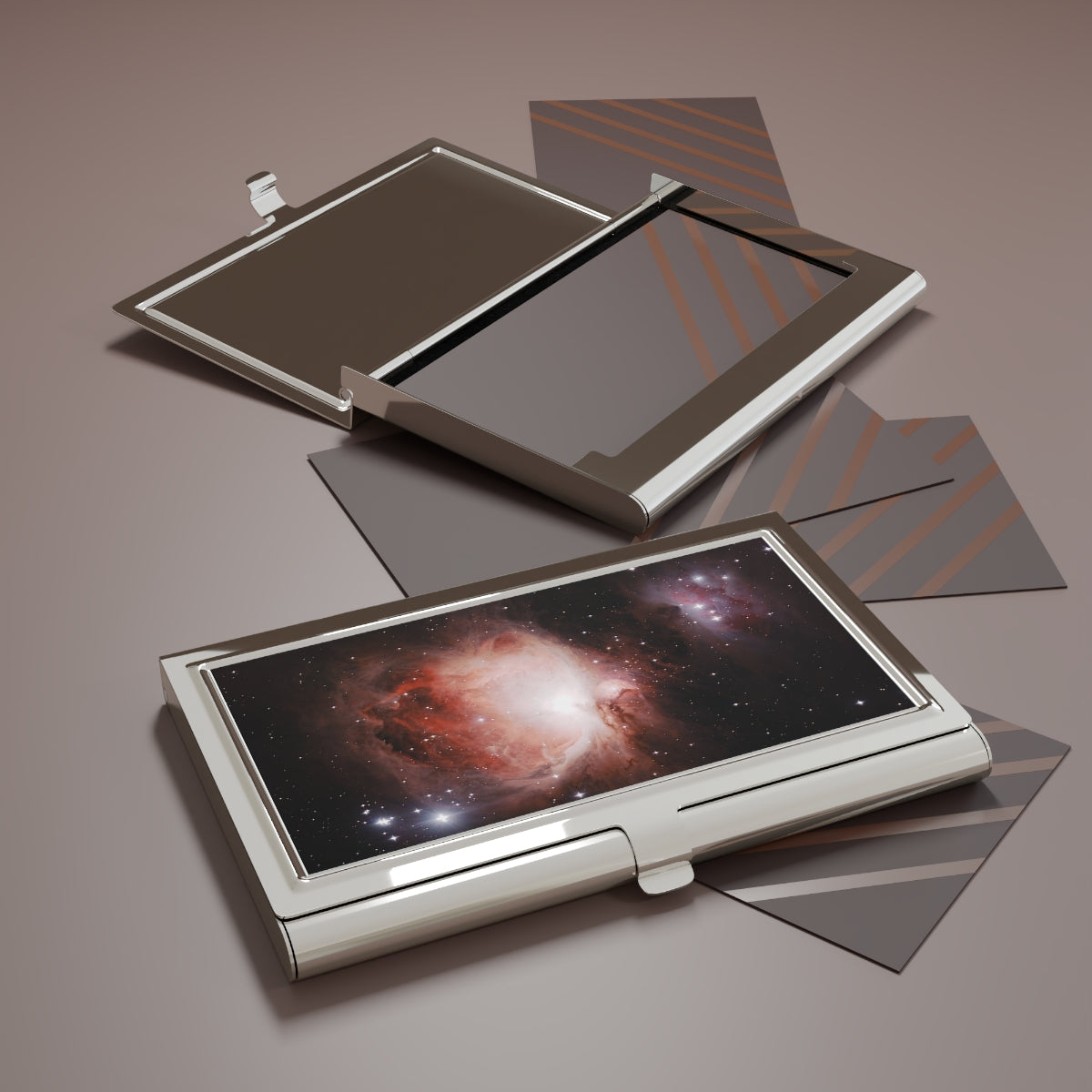 This product has no reviews yet.
This product has no reviews yet.