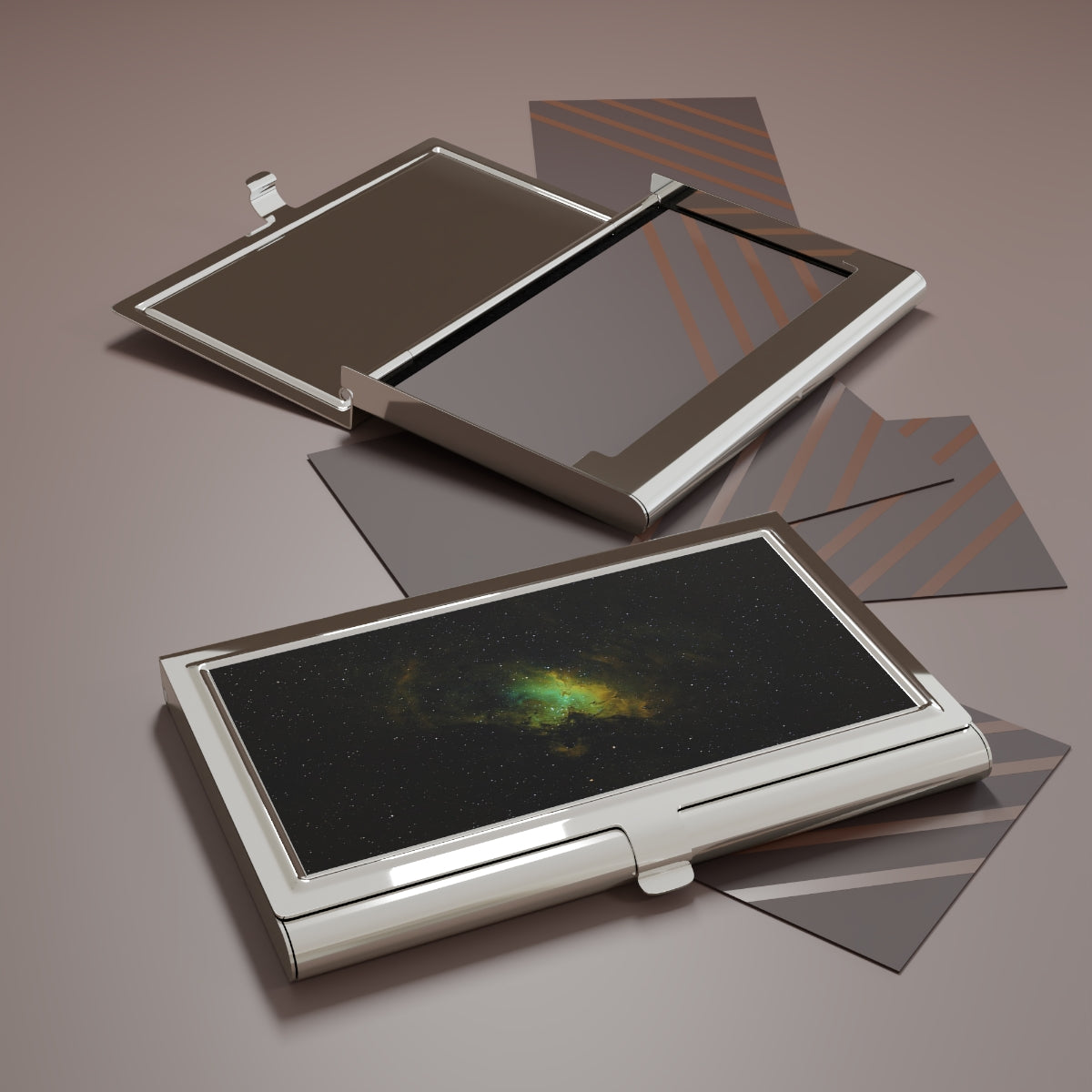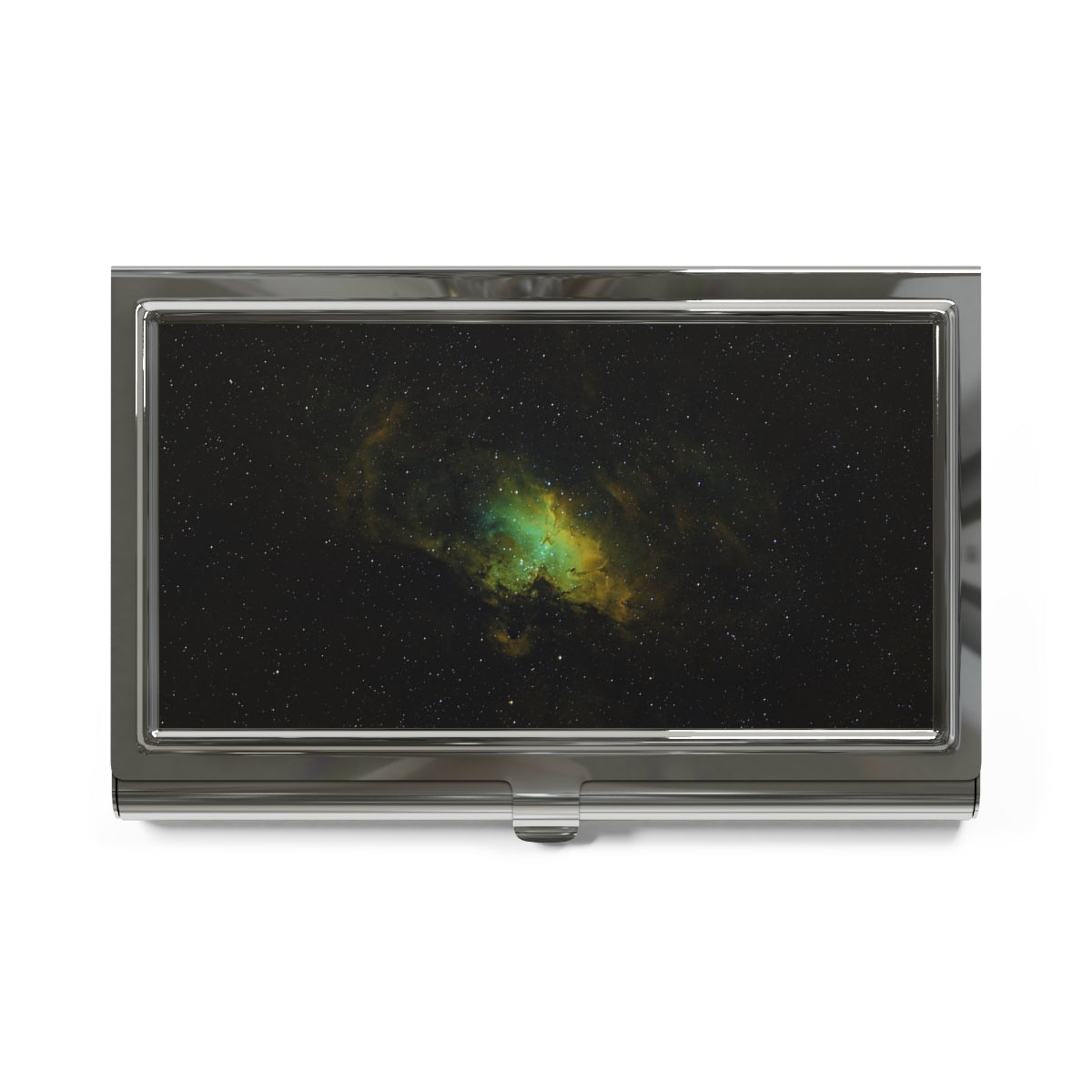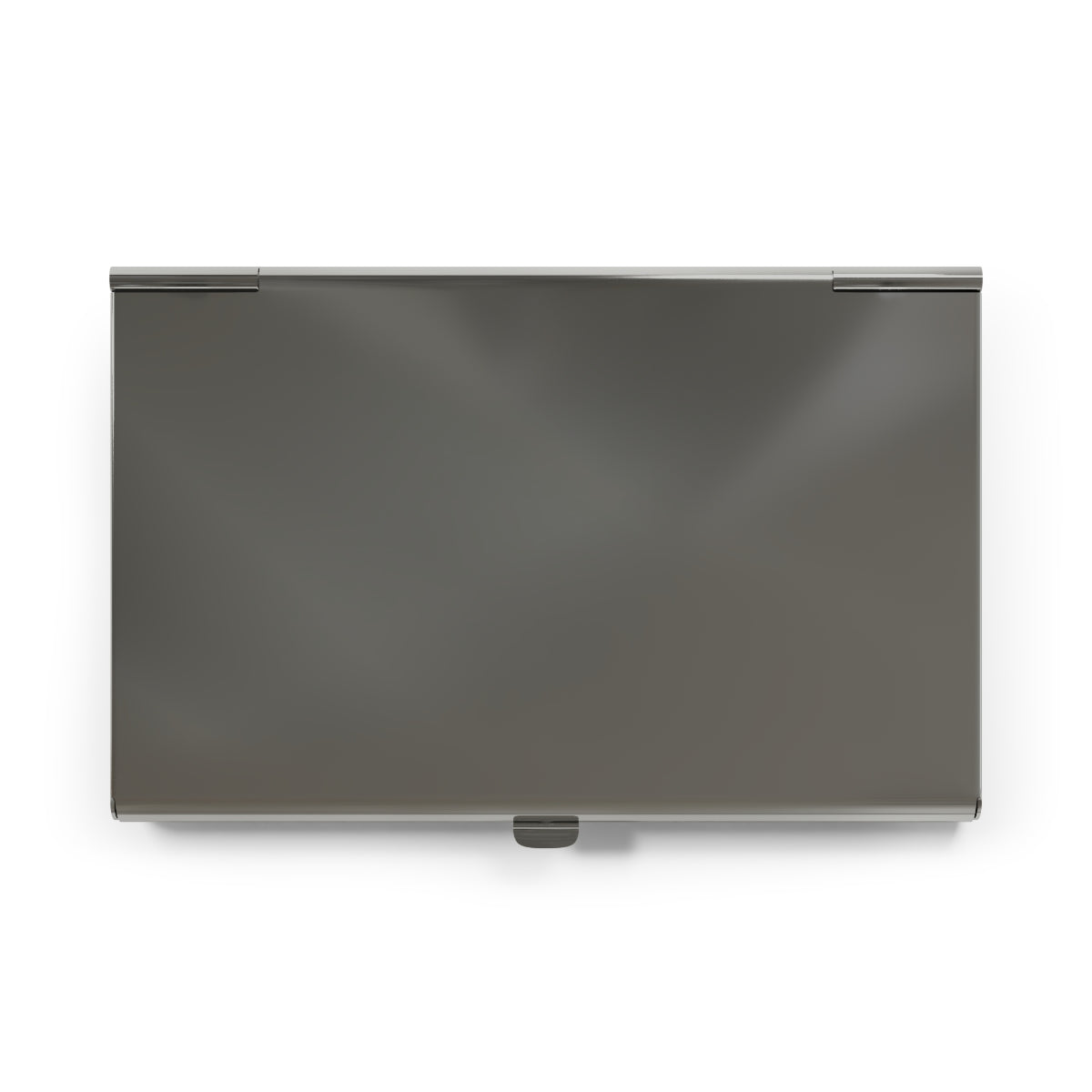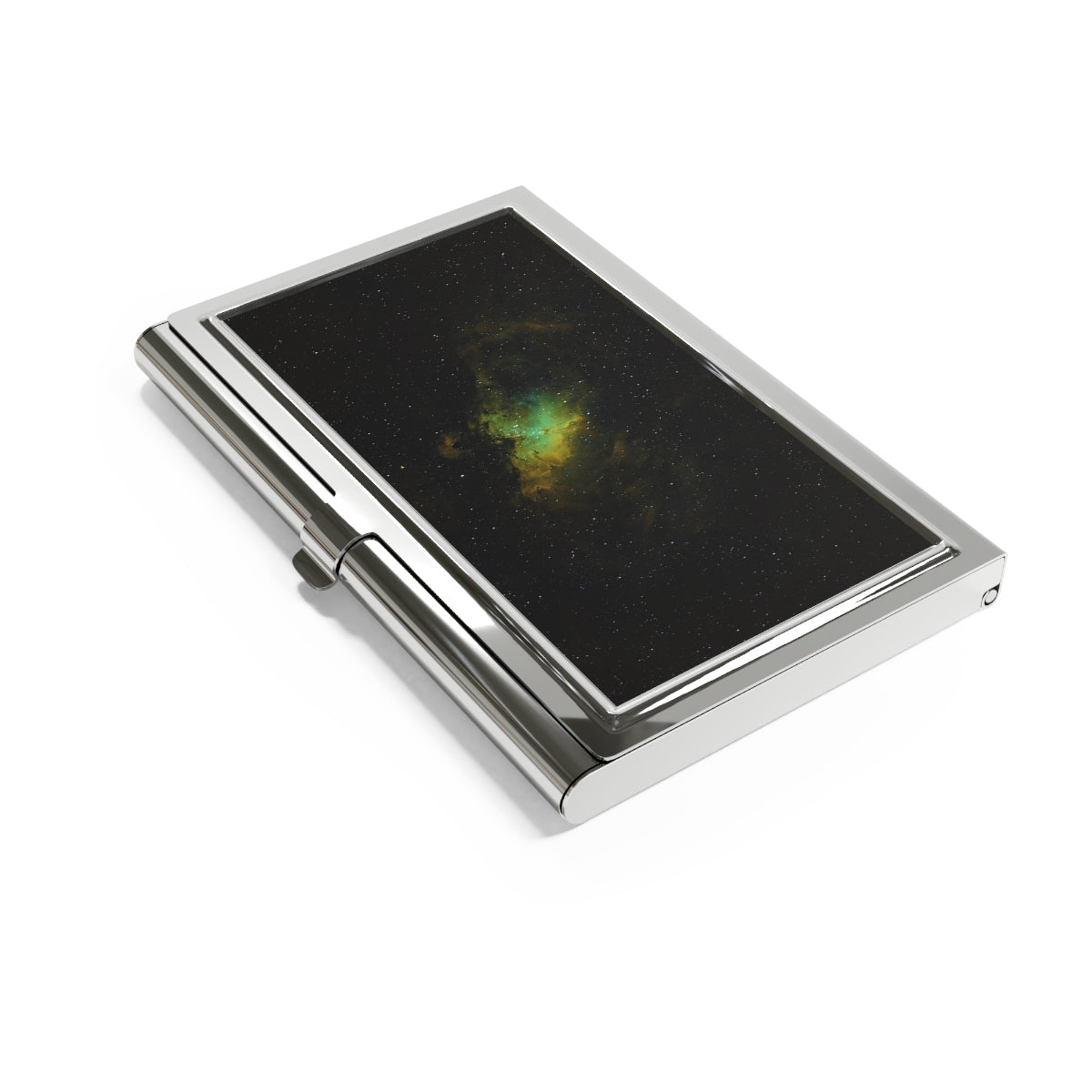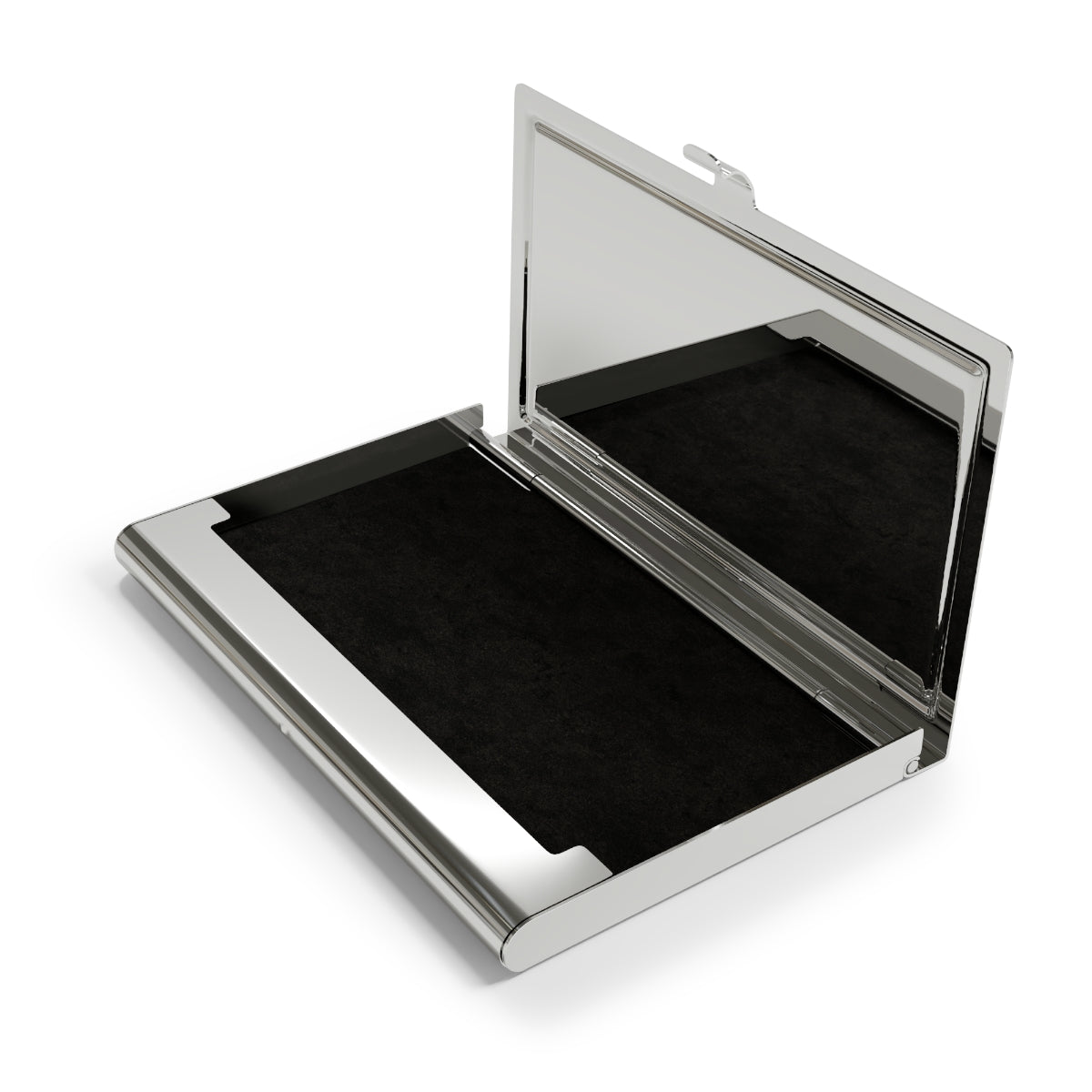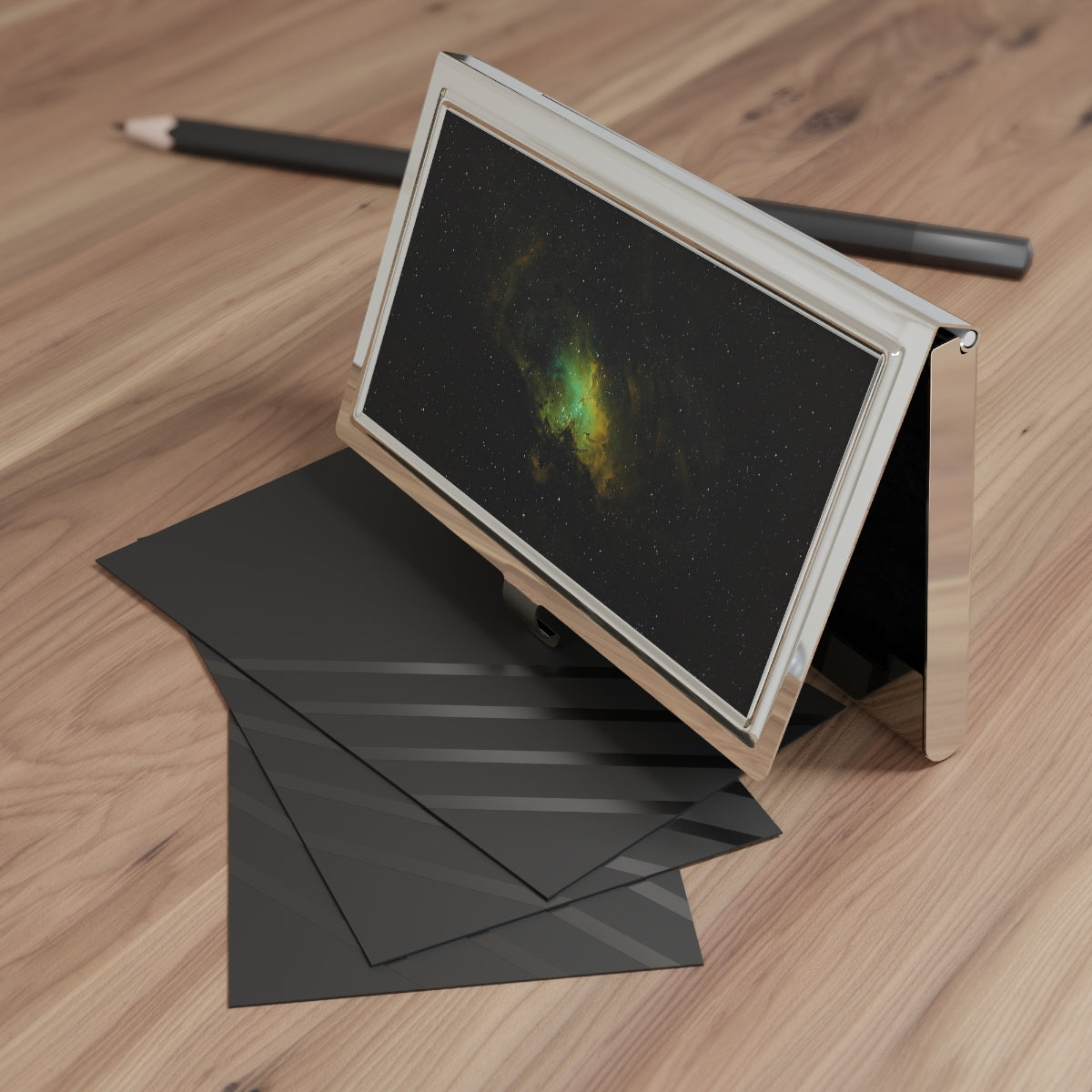 Business Card Holder: Eagle Nebula w/ Pillars of Creation
---
The Eagle Nebula (catalogued as Messier 16 or M16, and as NGC 6611, and also known as the Star Queen Nebula) is a young open cluster of stars in the constellation Serpens, discovered by Jean-Philippe de Cheseaux in 1745–46. Both the "Eagle" and the "Star Queen" refer to visual impressions of the dark silhouette near the center of the nebula,[4][5] an area made famous as the "Pillars of Creation" imaged by the Hubble Space Telescope. The nebula contains several active star-forming gas and dust regions, including the aforementioned Pillars of Creation. The Eagle Nebula lies in the Sagittarius Arm of the Milky Way.
This custom business card holder is here to take on your personality and add character to your advertising. Comes complete with a sleek polished metal surface, a velvet-like interior storage base, and a capacity to store up to 20x 3.5" by 2.0"cards.


.: Velvet-like interior storage base
.: Stores up to 20 standard 3.5" x 2.0" (8.89cm x 5.08cm) business cards
.: Glossy metallic finish
.: Polished metal surface
.: Friction snap closure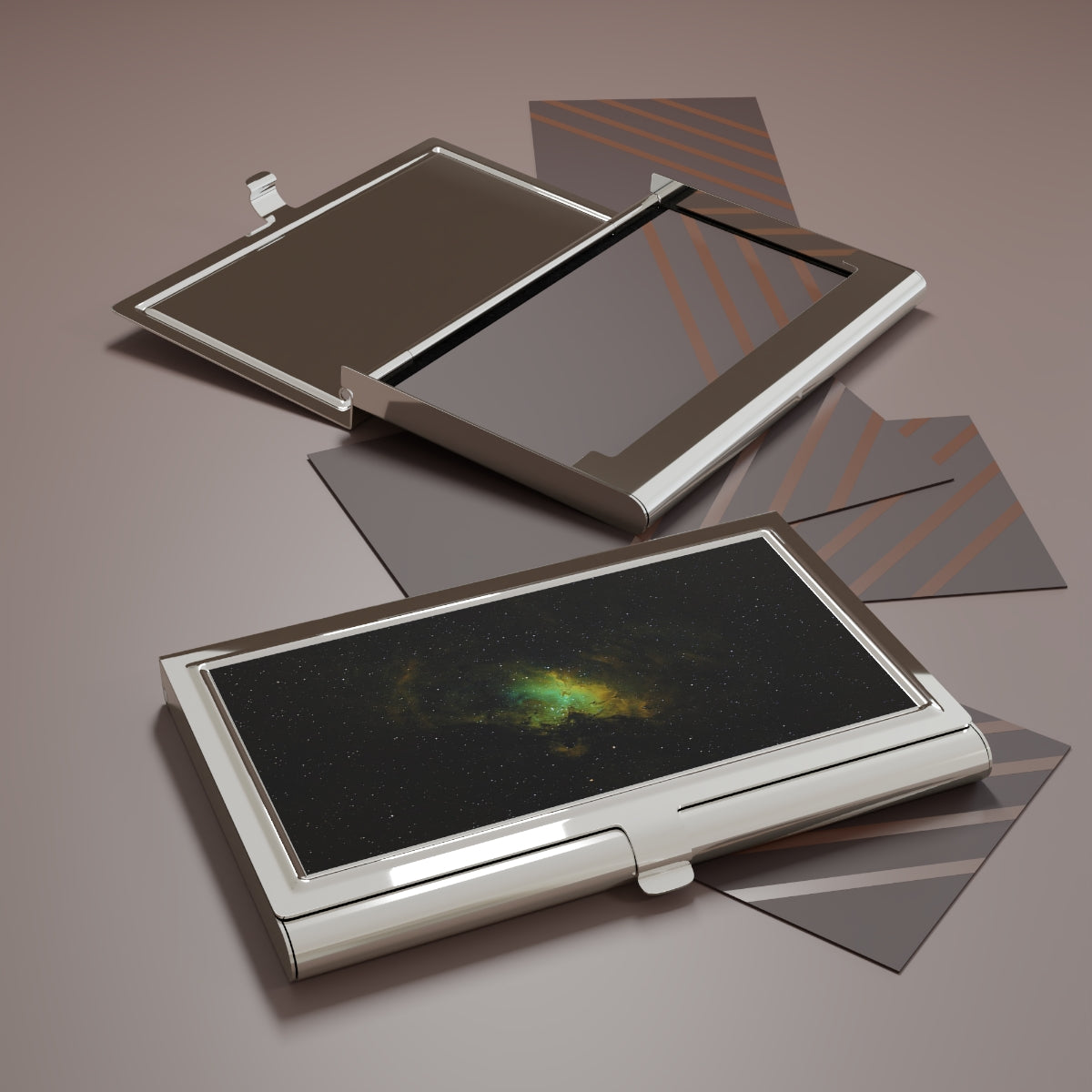 This product has no reviews yet.
This product has no reviews yet.